CAS HES-SO in Clinical Affairs, Regulatory and Quality for Medical Devices and In-Vitro Diagnostic (CARAQA)
Designed to integrate a good balance of theory and hands-on practice, the CARAQA program provides a high-level preparation to match the competences required by the MedTech Industry, including the requirement to identify a person responsible for regulatory compliance (PRRC). This program is proposed in partnership with Veranex (previously Medidee Services).
Registration deadline
14 septembre 2023
Information meeting
Not planned yet
Start of the course
22 septembre 2023
Organization
28 days - 7 months + Thesis 2 months
Place
HEIG-VD, Site de St-Roch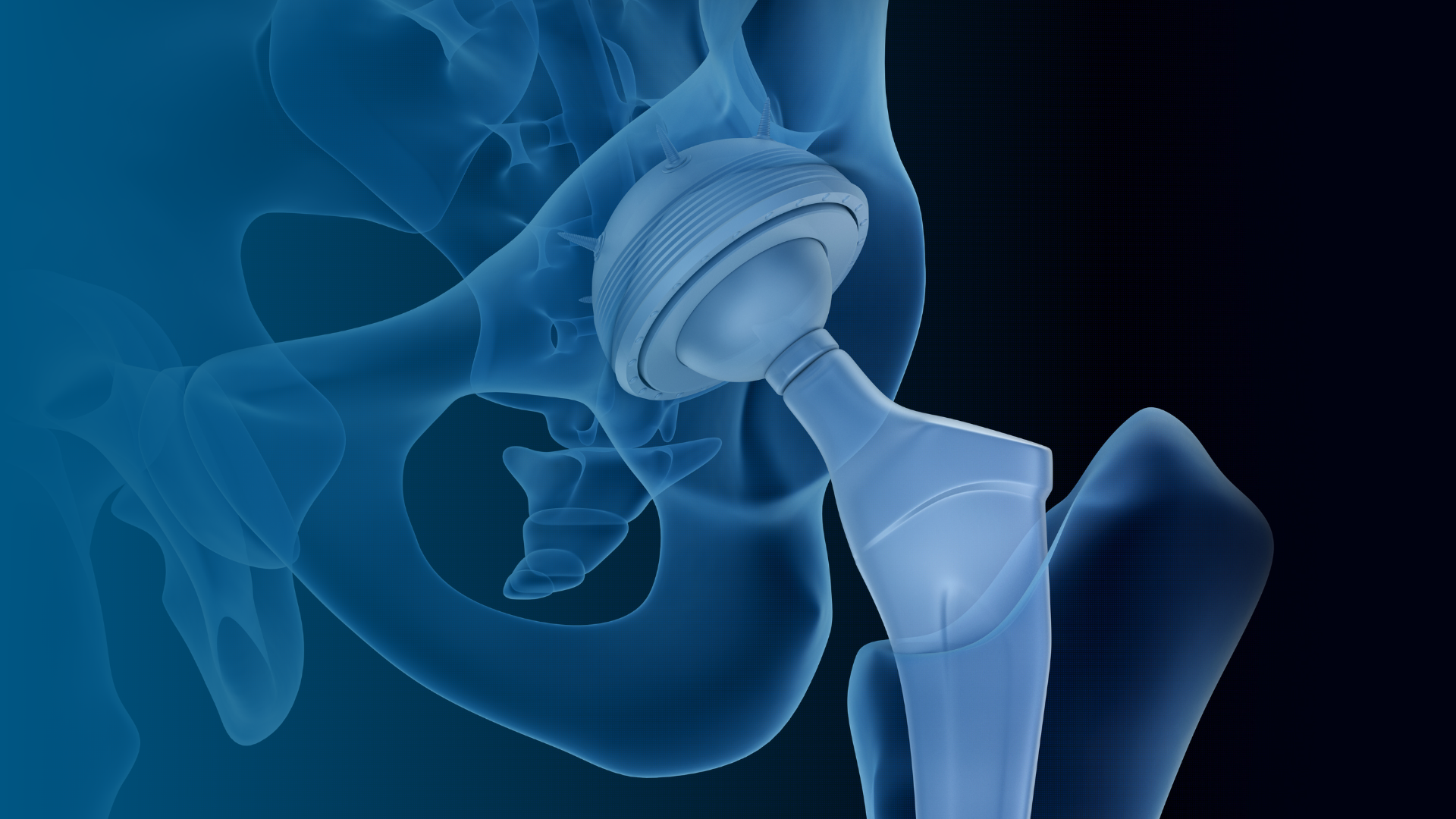 Challenges
Article 15 of the MDR/IVDR requires that manufacturer and authorized representative identify a person responsible for regulatory compliance (PRRC). The CARAQA training program is delivered by HES-SO, accredited by the federal state, therefore the CARAQA program allows students to fulfils the requirements of Article 15 related to PRRC.
Faced with the evolution of CA/RA/QA functions, the aim is to develop a broad range of technical and human skills in order to evolve towards the organisation's decision-making centres and play a key role in maintaining the company's competitiveness and sustainability.
The CARAQA training is structured in three main pillars: Clinical Affairs, Regulatory Affairs and Quality Assurance – CA/RA/QA.
Skills
The CAS CARAQA develops the following skills:
Optimal preparation for MDR 2017/745 and IVDR 2017/746 regulatory changes.
Strategic planning and management of clinical evaluations, investigations under ISO 14155 and IVD performance studies.
Strategic and tactical communication for interaction with Notified Bodies and National Competent Authorities and to deal with crisis situations.
Management and engineering support during new product development projects.
Leadership in the deployment and maintenance of Quality Management Systems under ISO 13485 and US QSR.
Structuring of supply chain, production and marketing structuring.
Technical expertise in key subjects such as risk management, biocompatibility, usability, and software validation, according to current standards.
Target audience
Employee within the regulatory, clinical and/or quality department of a manufacturing or subcontracting company,
Specialist involved in the manufacturing of sensitive medical products,
Laboratory assistant involved in the development of new analytical methods or process automation,
Mechanical, electronic or software engineer in charge of medical devices or IVD development projects,
Physician, scientist or inventor of medical products,
Employee involved in clinical studies or quality / regulatory processes within a healthcare organization.
Dates and study plan
---
This CAS consists of three modules and a personal project. It earns 12 credits ects.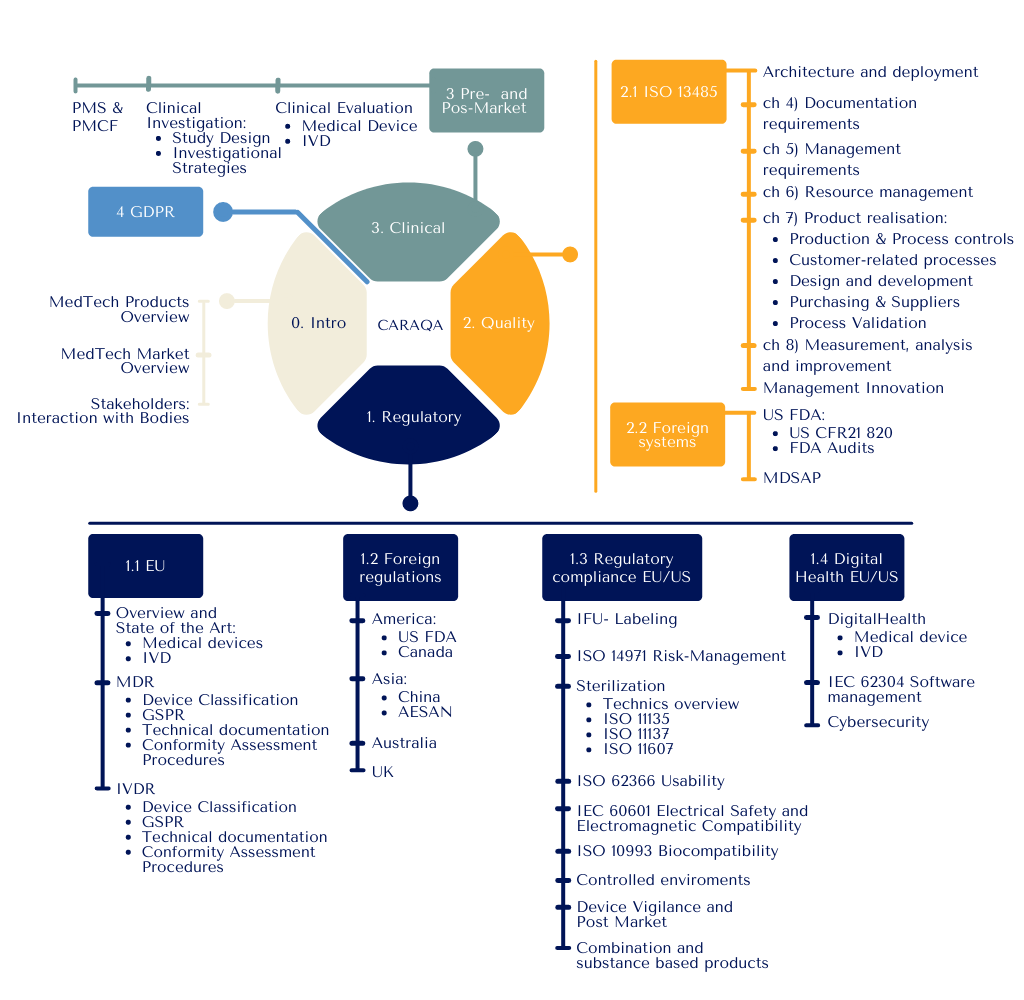 Aucune séance d'information n'est prévue pour le moment.
Admission requirements
BsC, MsC, PhD (or equivalent) in science (biology, chemistry Life sciences,…), engineering, medicine, healthcare,…
Candidates with lower level of education but with relevant experience in QA, RA or CA could be admitted after review.
Registration deadline
14 septembre 2023
---

Valentina Lintas
Regulatory Affairs and R&D, LifeMatrix (CARAQA Alumna 2020)
Taking part to the CAS-CARAQA program helped me dive deep in the complex MedTech regulatory field and gain confidence as a RAQA professional.
The program, well designed to address a wide audience from medical devices and in-vitro diagnostic companies, superbly integrates diverse learning tools, from class lecture to hands-on sessions and talks from regulatory and Industry experts, with case scenarios shaped to reflect both start-ups and corporate realities. The great mosaic of notions is finely balanced with sharing of professional experiences and real-life cases by the highly skilled trainers.
I am absolutely enthusiastic about this program and recommend it to both aspiring and experienced CA/RA/QA professionals, as well as to CEOs.
Price
Course fee : CHF 7'700.-
Training price
CHF 7000.–
Registration fees
CHF 700.–
Contacts

Didier Maillefer
Professeur HES associé
Responsable de formation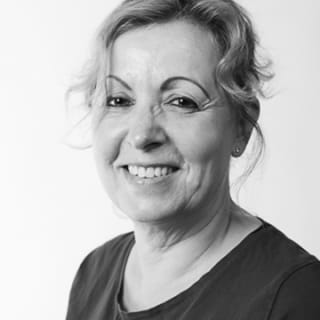 Mary-Claire André Mollet
Assistante de formation