Though Universities of Applied Sciences such as HEIG-VD have historically been focused on the Swiss industrial environment, they are now crucial elements of Swiss success in a globalized world. As such, our graduates and our staff must have transferrable skills and cultural awareness, and be able to work in any kind of company or to lead international research projects.
This comes through an international network of partners with whom we can interact for both teaching, research or to work on industrial projects.
Through SEMP exchanges, scientific internships, Summer universities and other opportunities, we try to offer a maximum of international opportunities both to our students & staff, and to those of our partners to develop an international culture, both abroad and at home.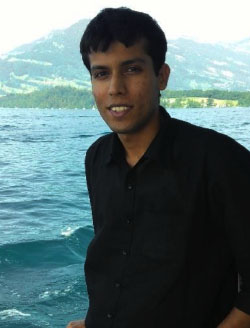 Hardik Godara
Indian Institute of Technology Bombay (IND)

In short, my stay in Yverdon was really great and enriching. I learnt a lot of new things academically, socially and culturally. It was a great experience working in "Lab for Robotics and Automation" with other exchange students under the supervision of Prof. Dessimoz. With great accommodation and facilities provided by HEIG-VD, meeting local people and making up new friends, I had the best time in entire two months of summer. I would definitely like to come back in Switzerland and especially in Yverdon because of this memorable trip.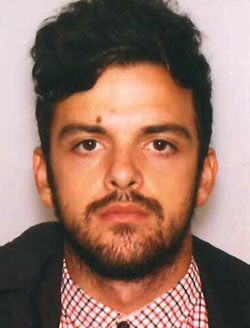 Simone Armilotta
Università degli Studi di Modena e Reggio Emilia (ITA)


Living and studying in Switzerland as an Erasmus student, was both very different and a bit easier than I thought. But it gave me so many good moments and things that I will never forget. The school was an amazing place to work and I met both very good teachers and students.

The subjects that I followed gave me much useful information that I surely can use when I am done studying, it has giving me new ways to think. Being in Switzerland and seeing another culture has been a very positive time and something I will forever look back on with a smile and say I am glad I did it.