A transversal group serving healthcare
Health Engineering & Economics, (HE&E) is a logical outcome of the Biomedical Engineering department of HEIG-VD. In addition to the technical side of high-tech R&D projects, HE&E works on financial aspects, mechanical constraints, and project management issues.
The main objective is not just to conduct health research, but also to meet the needs of medical institutions and the health industry, by promoting synergy among health practitioners, engineers, researchers and teachers.
The department works with healthcare professionals via an Engineering-Health platform jointly produced by HEIG-VD and HESAV.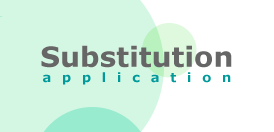 Substitution
Système de gestion des données issues des traitements basés sur la substitution (TBS) à la méthadone administrés aux patients héroïnomanes de plusieurs cantons suisses.
EzeCHiel
Réalisation d'un logiciel d'aide au monitoring de concentration de médicaments dans le sang qui traite donc de pharmacocinétique.